In fact, the cost of creating a really attractive website can be quite high, so posting a few ads can help you recoup your investment. The temptation may be great at first, but one thing is for sure. Customers don't want spam, and a website loads unwanted ads just to make the user experience very uncomfortable. Once you understand what spam is and the dangers it can cause, you will definitely rethink your website strategy.
1. What is spam?
Spam is any unwanted content that may appear online. They can take the form of aggressive ads or be launched by hackers to steal users' personal information. Spam can come in the form of pop-ups, links, data, and unsolicited email messages that you may come across in your daily interactions on the Internet. To better understand what spam is, think about that annoying neighbor who keeps standing in your way and talks to you for hours. He gives you information you don't necessarily want. Spam might just be unwanted advertising, but it can also be harmful, misleading and problematic to your website in many ways.
2. Spam over time
One of the most well-known types of spam is email spam. Whether it's a newsletter, the odd email from a "long-lost relative" with a huge estate, or an advertisement, junk email has exploded since the 1980s.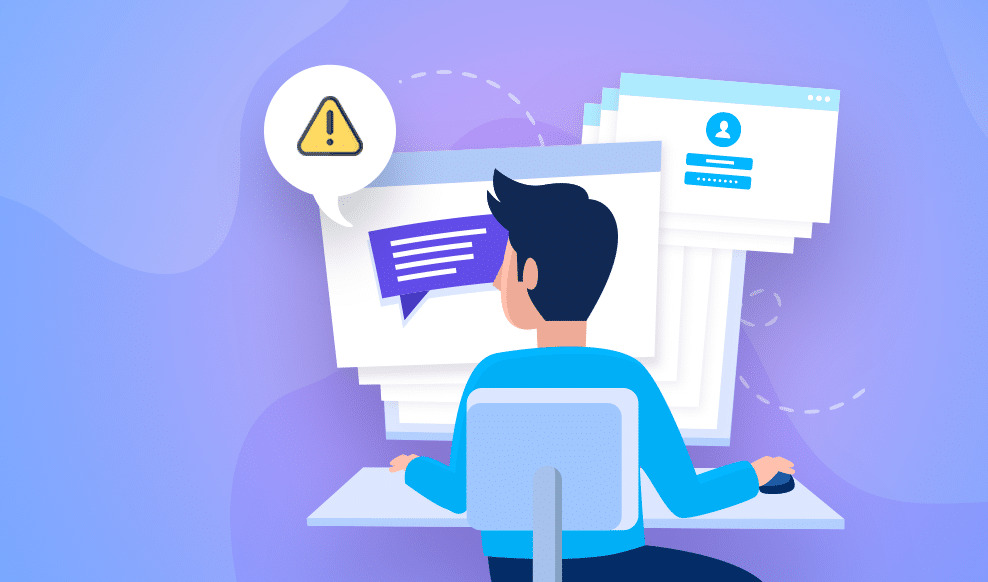 Over the years, we've gotten used to having spam as part of our daily lives, and our online systems help us do just that. No matter which email system you use, a spam filter is automatically included to help you remove unwanted email from your main inbox.
Since email, the phenomenon of spam has turned into pop-up ads on desktop browsers. Along with email, this is one of the most common types of spam and is still a problem; though not as much. Many of these intrusive ads are blocked by computer antivirus programs and browser ad blocker extensions.
3. Spam example
There are many types of spam today, but so do the approaches to combating spam.
The most common types of spam fall into four categories:
Search Engine Spam – Deliberately using top-ranking keywords to rank high in search engines without providing quality content.
Spam from web advertising and affiliate traffic – You can spot this by checking which platforms your users are visiting your website from. You may find some strange links. They could be links you didn't get, or they could show sites where your links don't appear to be visible. Or you may not be able to find the website at that URL at all. This traffic is problematic because SEO results will no longer have the same relevance in terms of monthly traffic.
Link Spam – Clickbait links that aren't necessarily relevant to your site. While link building is a digital marketing strategy, it must be done according to some established rules so as not to ruin the user experience.
Spam – Unsolicited email sent to a random recipient list. Spam is usually sent for commercial purposes. It can be sent at scale through botnets or networks of infected computers.
4. How to prevent spam
To make sure your site is free of spam:
Keep the domain private. You may not know this, but when you register your website domain name, if you don't make it private, your email address will be registered publicly. All domain names have a record of your registered email address, searchable by anyone, in many cases for free.
Use honeypots. Honeypots are a hidden problem in online forms. It will tell you if a spam bot has filled out the form.
Use captchas in your online forms. Adding a captcha is a great way to stop spam bots from filling out forms on your website and spamming you. If you're not sure what a CAPTCHA is, verifying that it's a human filling out the form is a challenging question or image.
Use an SSL certificate. This protects your users' personal information.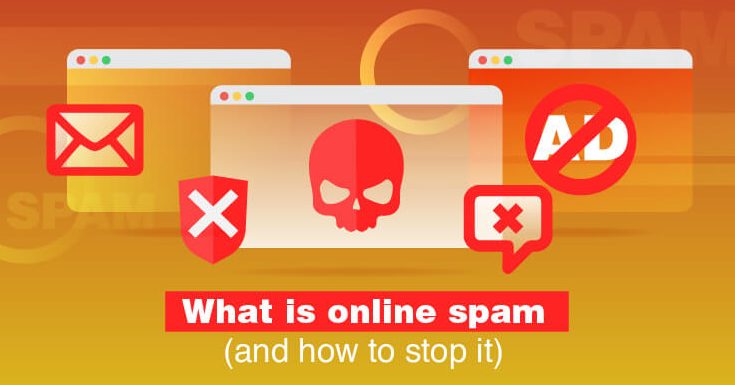 As a result, spam can affect the image of your site, and we recommend that you take steps to prevent it.